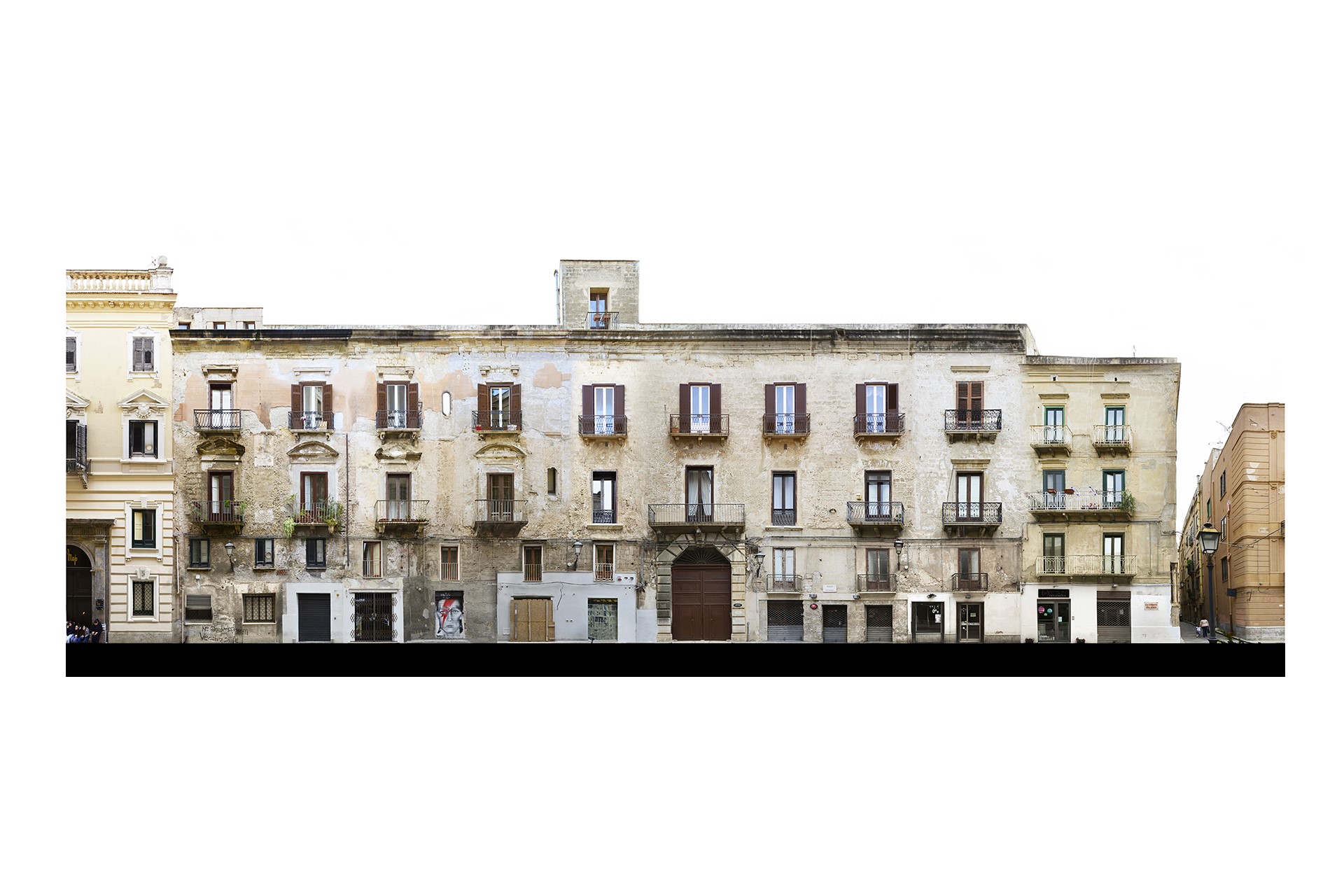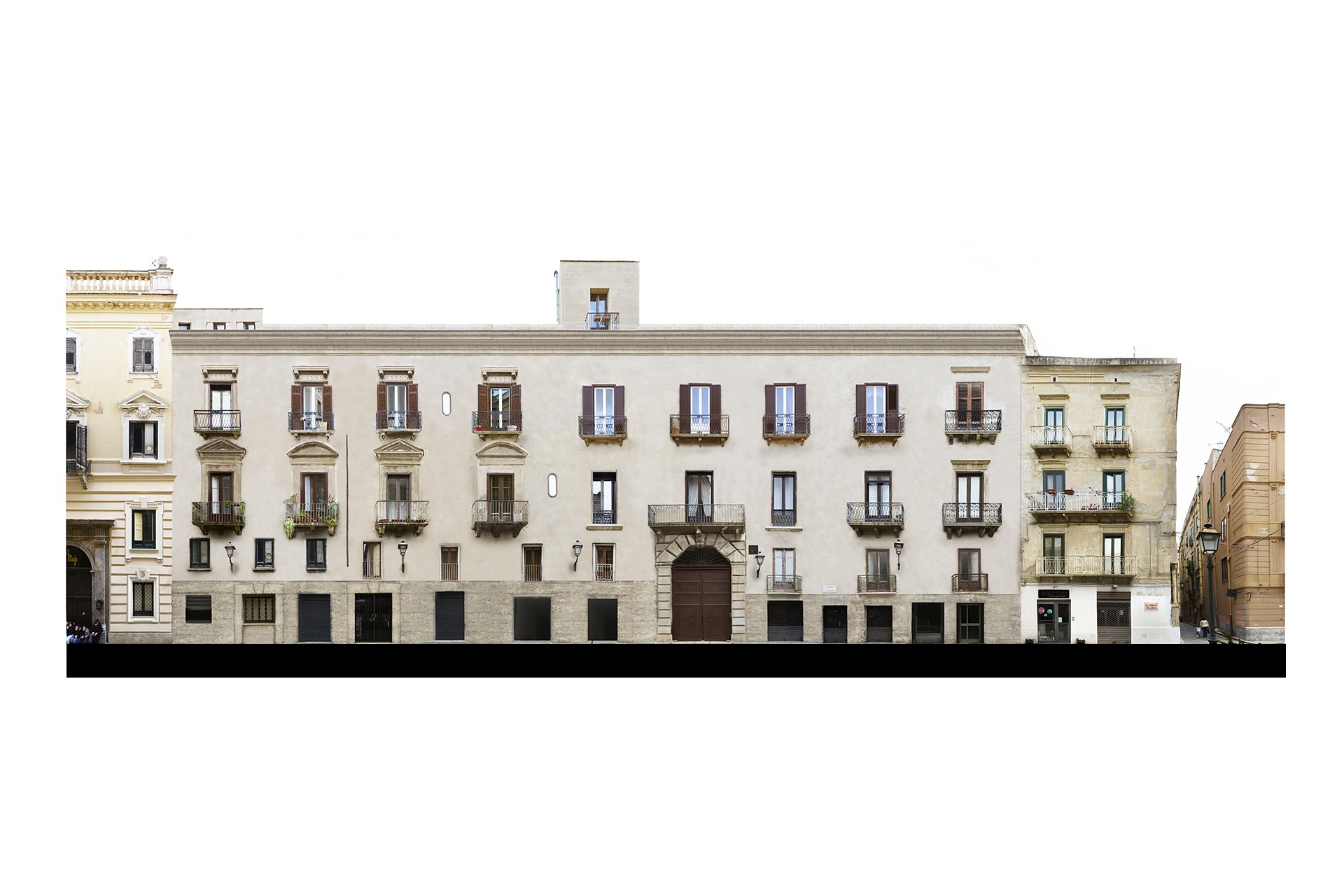 Restauro Palazzo Barlotta
Trapani
The planned projects are aimed at the recovery and refurbishment of the main façade, the façades of the inner courtyards, the location of an elevator within the main court, the relocation and redevelopment of the water, electricity and waste water disposal facilities at present not rationally placed inside and outside the building and on the refurbishment of the pavement of the gallery and
theinnercourt.
The design logic, which becomes the guiding principle of all the interventions, is dictated by a full historical, artistic and landscape respect for the context in which the building is and is part of it.
The restoration of the façade in particular includes: Restoration and cleaning of decorative elements; the demolition of superfets, electrical and telephone cables currently anchored to the walls of the façade and plaster of the ground floor decontested in comparison to the rest of the prospectus; the replacement of some windows on the ground floor that detract from the harmony of the building and the reconstruction of the plaster of the prospectus, after the tapering of the hollows. On the ground floor is the masonry facing face up to the floor of the mezzanine floor to make visible the antique frames on the Turretta Street hidden from the recent plaster scores and stone blocks forming the masonry.
Gli interventi previsti in progetto sono tesi al recupero e al risanamento della facciata principale, delle facciate delle corti interne, alla collocazione di un ascensore all'interno della corte principale, alla ricollocazione e riqualificazione degli allacci idrici, elettrici e di smaltimento delle acque reflue attualmente non razionalmente collocati all'interno e all'esterno dell'edificio e al rifacimento della pavimentazione della galleria e della corte interna.
La logica progettuale, che diventa il filo conduttore di tutti gli interventi, è dettata da un pieno rispetto storico-artistico e paesaggistico del contesto nel quale l'edificio si trova e ne fa parte.
Il recupero della facciata in particolare prevede: Il restauro e la pulitura degli elementi decorativi; la demolizione delle superfetazioni, cavi elettrici e telefonici attualmente ancorati alle pareti della facciata e partiture di intonaco del piano terra decontestualizzate rispetto al resto del prospetto; la sostituzione di alcuni infissi dei vani del piano terra che deturpano l'armonia dell'edificio e il rifacimento dell'intonaco del prospetto previa rabboccatura dei conci. Nel piano terra è prevista la muratura a faccia vista fino all'altezza del solaio del piano ammezzato per rendere visibili le antiche cornici presenti nella via Turretta, occultate dalle recenti partiture di intonaco e i blocchi di pietra costituenti le murature.
CLIENT
Private clients
LOCATION
Trapani
PROJECT TEAM
ITINERA LAB ARCHITECTS
SCHEDULE
Progetto Esecutivo
BUDGET
300.000,00 €
PHASE
Completed
SIZE
Facade: 400 mq