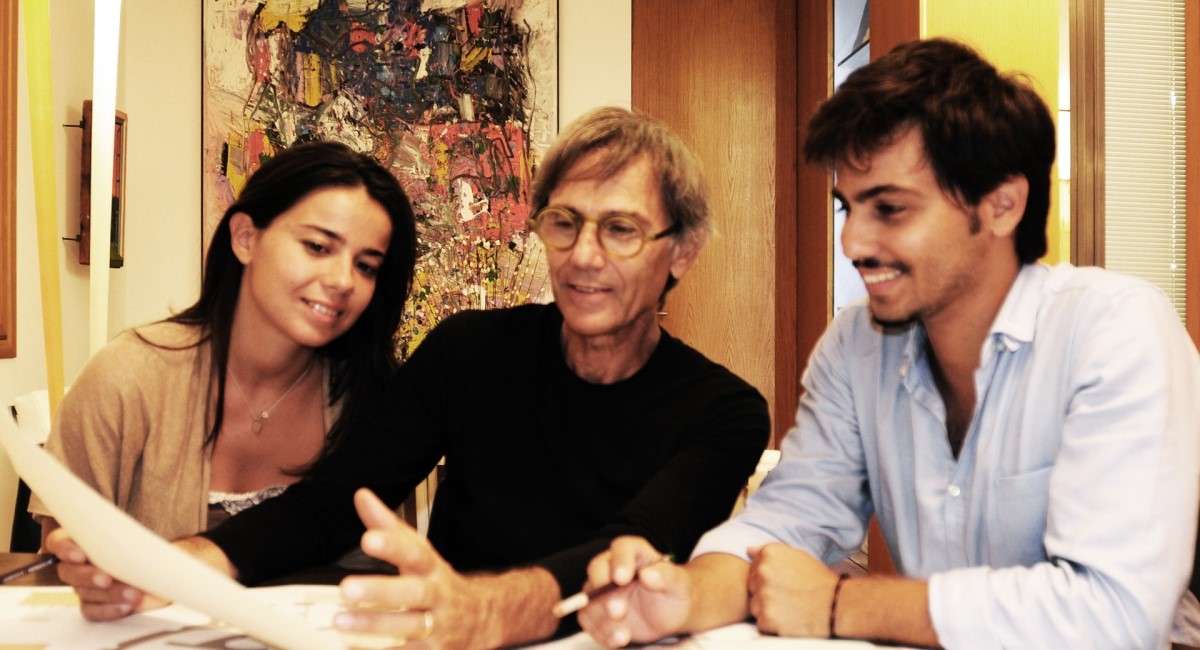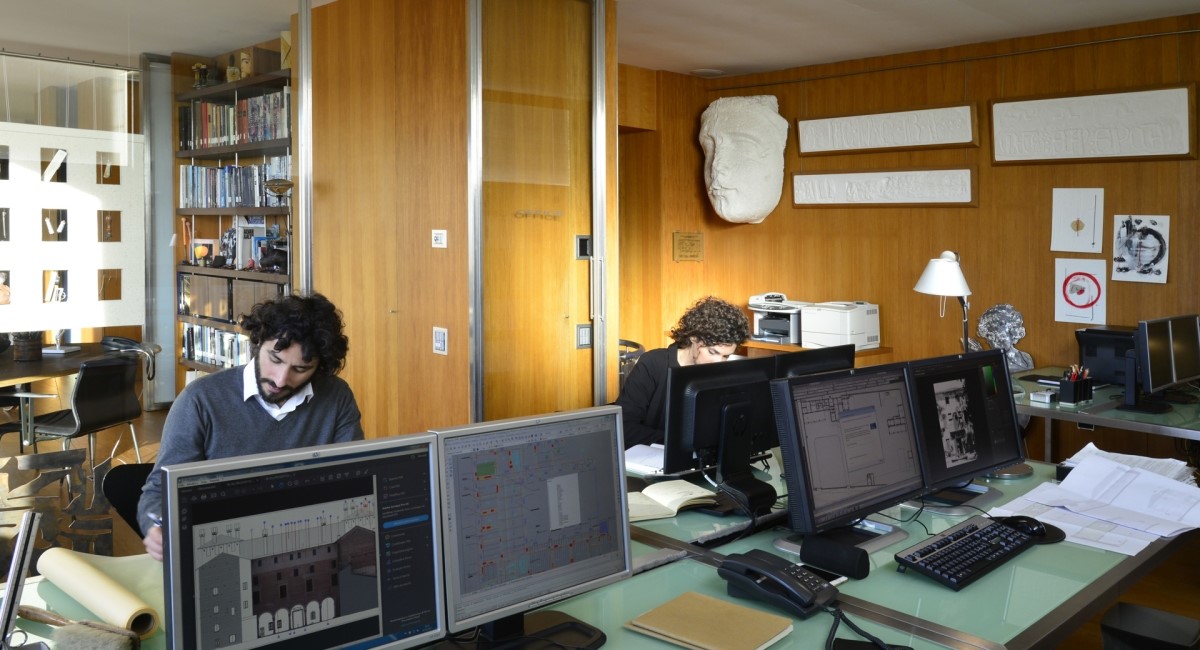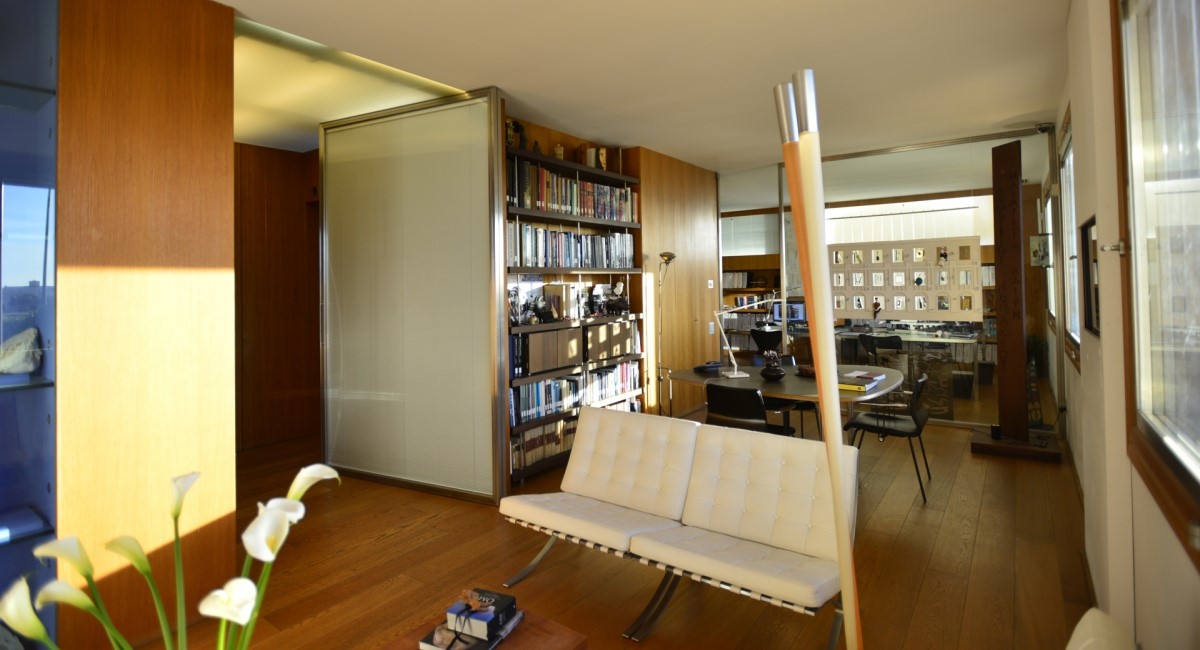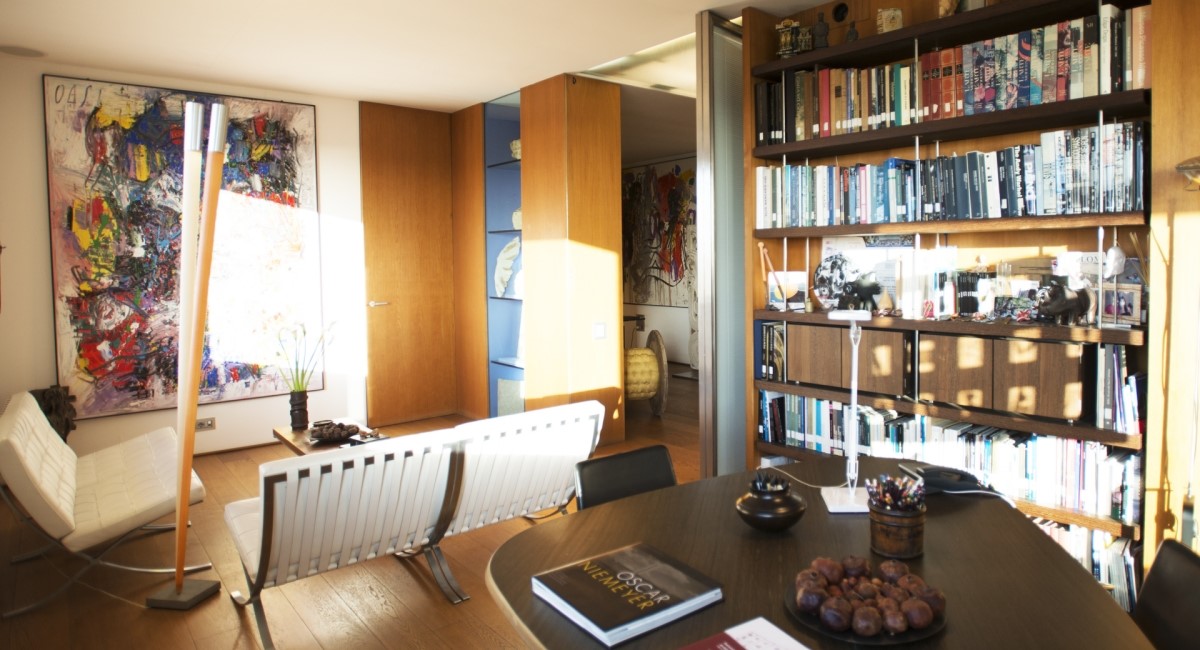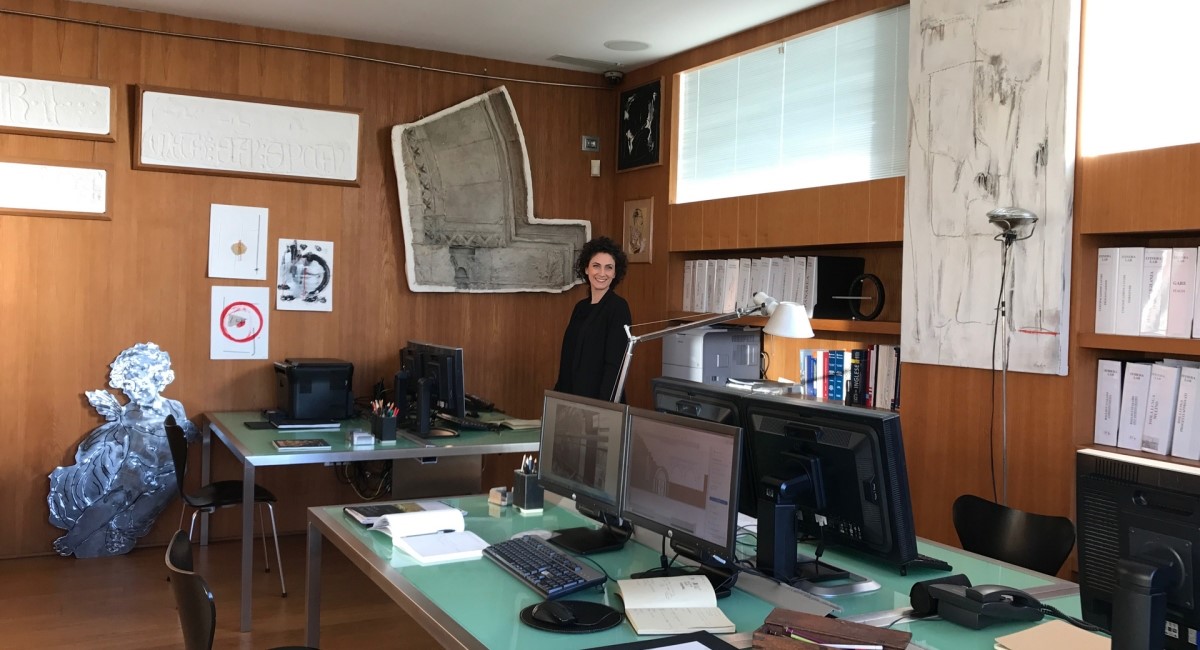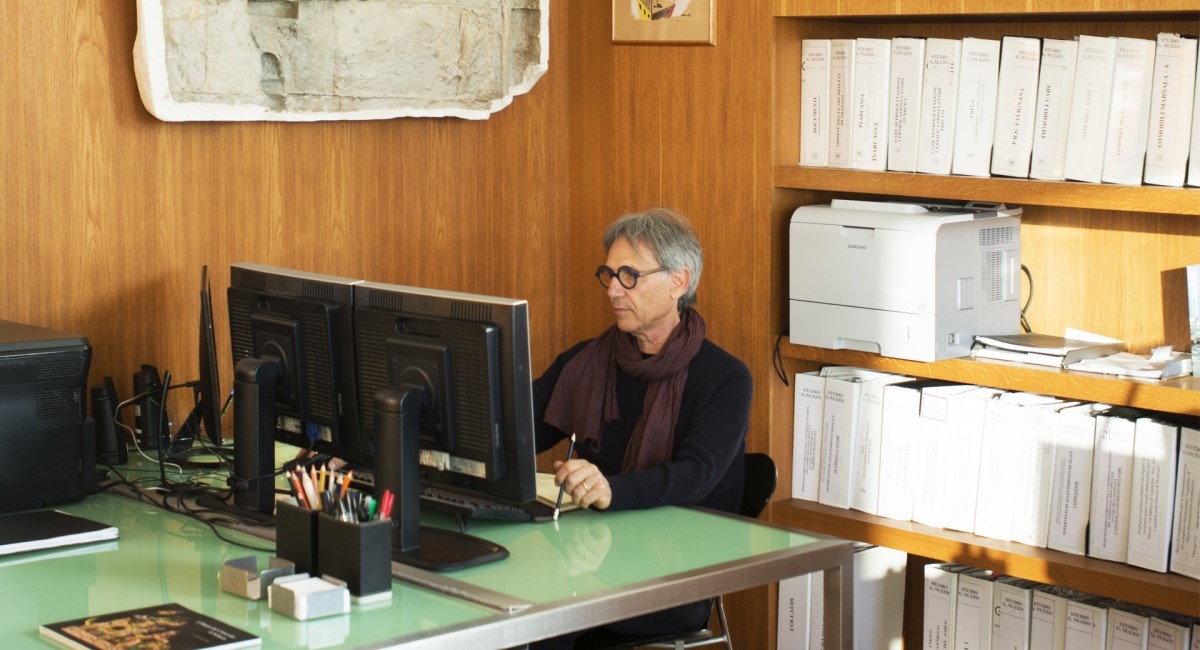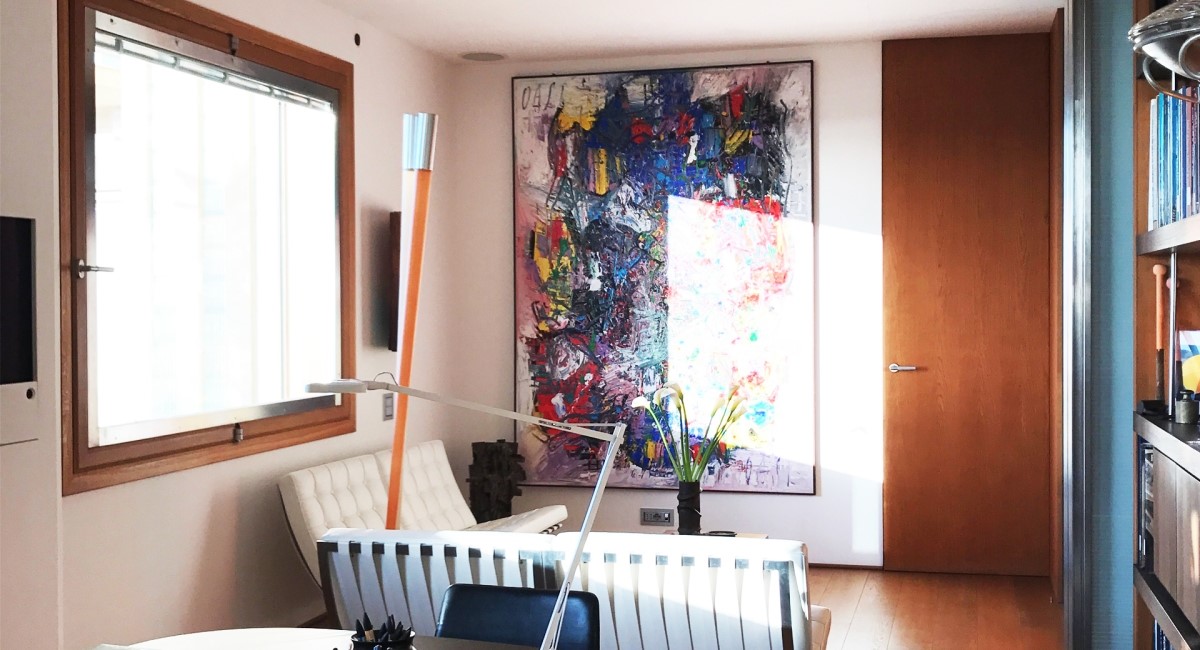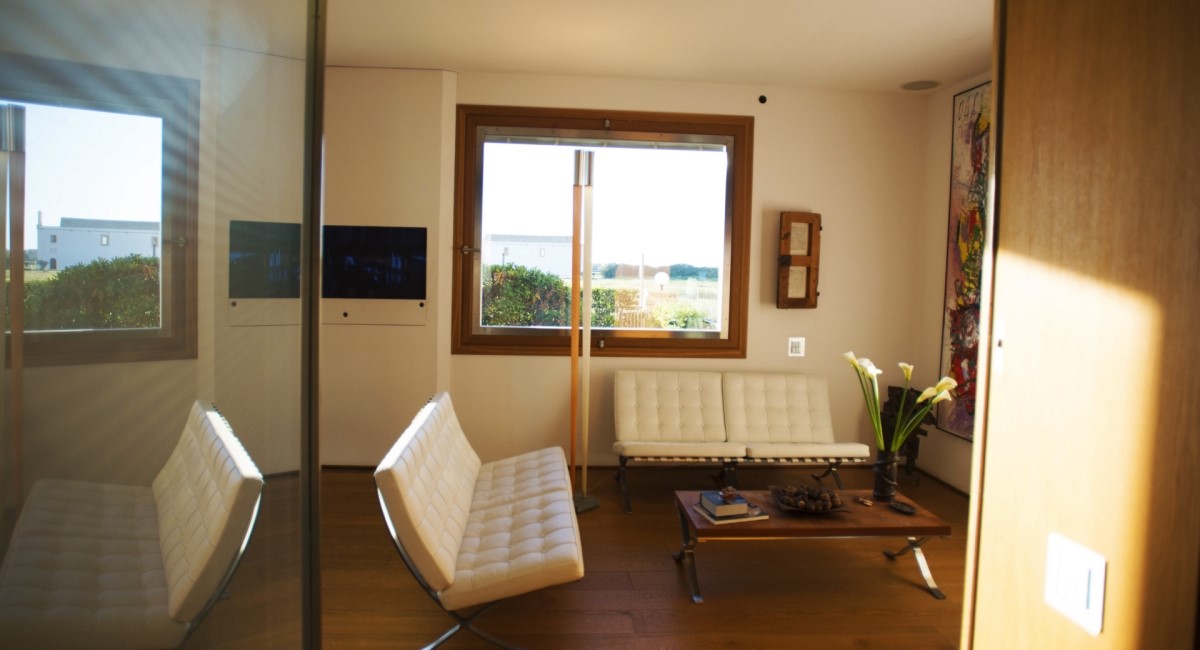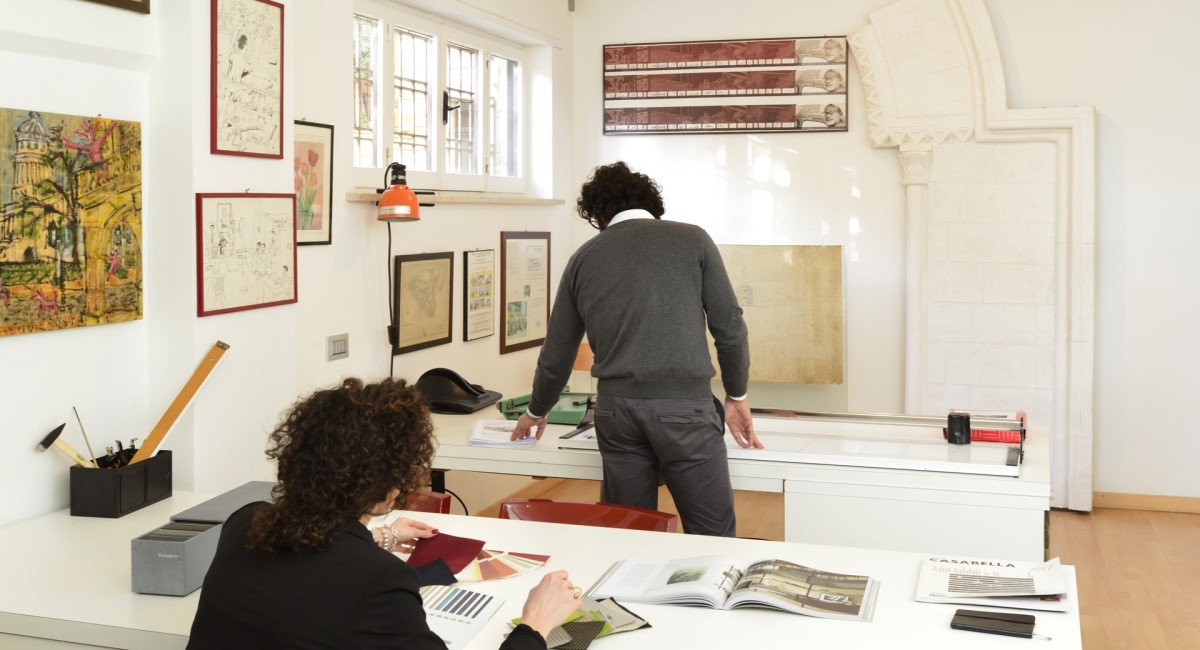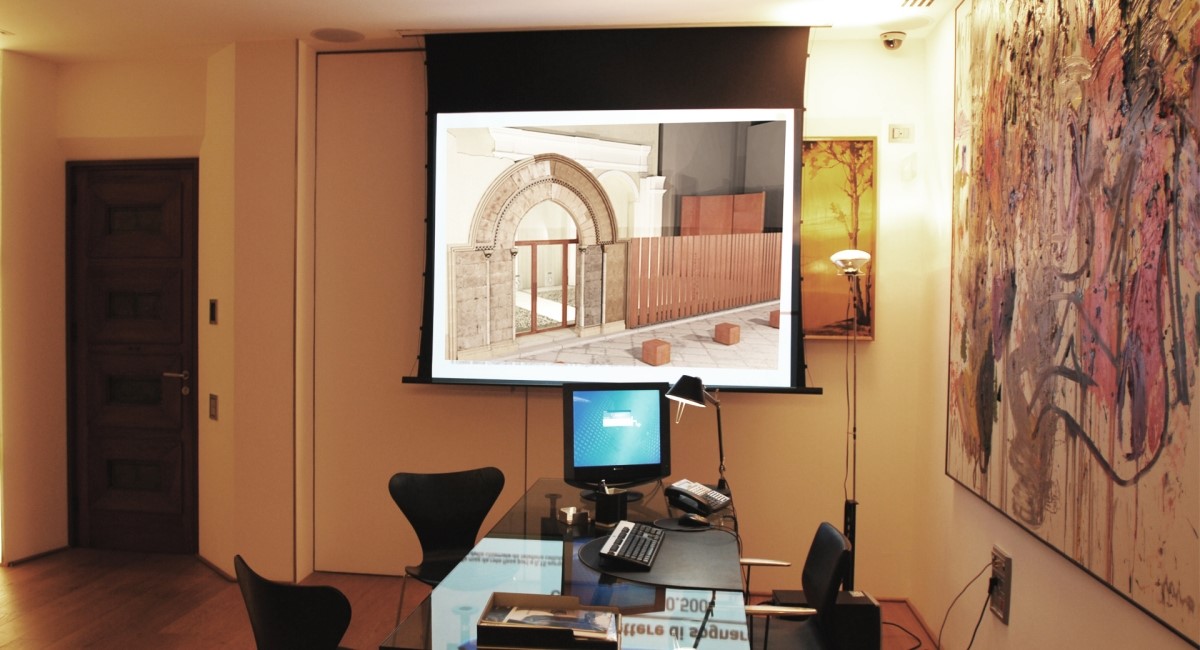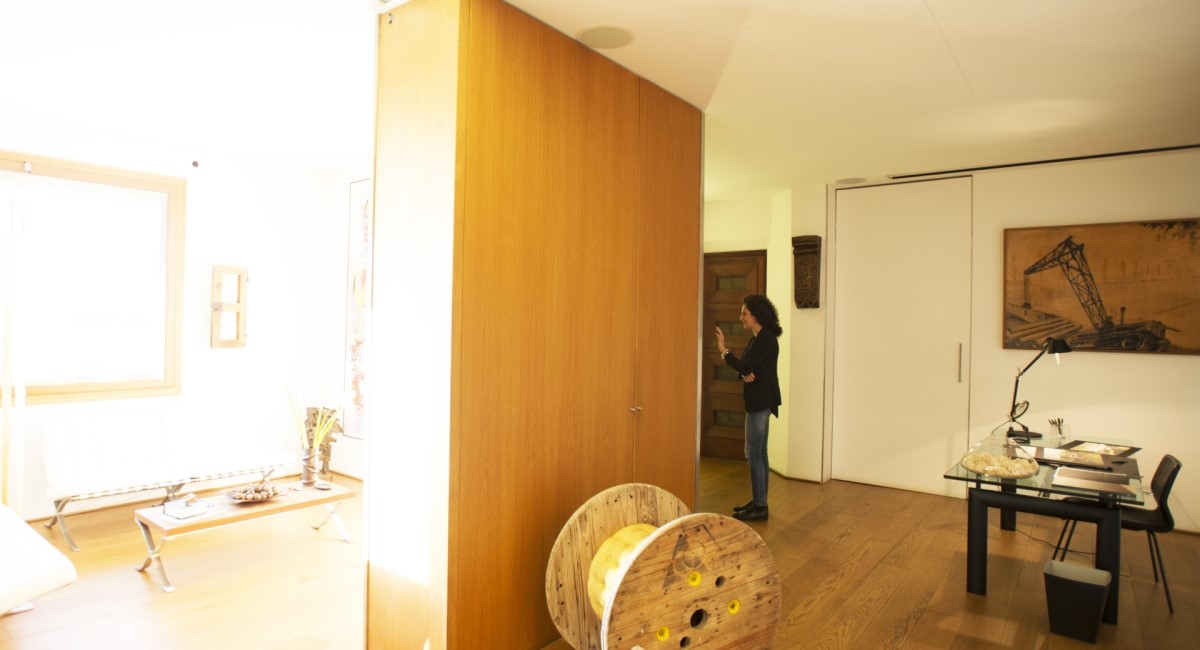 Who is Itinera Lab?
Itinera lab is a dynamic and ever growing company, always engaging in architectural, urban and social projects, and always looking for the perfect synthesis between aesthetic functionality and respect for the environment. Itinera lab is also mindful of promoting the territory and enhancing cultural heritage through research workshops for the editing and publishing of historical and cultural books and other similar activities.
Itinera lab means to experience the architectural designing process in a creative, stimulating and original way. The objective is to create high quality products, both from the architectural and from the technological point of view. Every project, big or small, is well-managed in all its parts, never overlooking any detail, up to the construction and testing works. This reduces contingency and minimizes the cost, consequently enhancing the quality of life.
Throughout the course of a long standing experience the company has developed a strong competence and expertise in various fields: from both large scale and small scale designing (for example marinas, air terminals, resorts, residential units and offices) to urban planning and management, as far as architectural and artistic restoration and museum setting-up work. Not least, Itinera lab has carried out projects for the promotion of the territory such as the designing explanatory panels, the editing and publishing of books as well as other activities connected to this field.
What are our guiding principles?
The various intervention areas are managed and coordinated in a very efficient way by a team of highly specialized and motivated experts, who follow each and every stage of a project, so as to always meet the clients' deadlines. The final product's high quality is made possible by the synergy between team members, who are all creative and responsible individuals with specific competences and, most importantly, they are emotionally involved with their work. In our workshop, planning also means performing team work by means of a constant dialogue, thus optimizing all work processes. This is possible because the relationship between staff members has a strong basis of trust and professionalism. The dialogue is carried out in a close synergy with the client, in order to find an effective, customized solution quickly.
We put a lot of energies in technological research and the use of renewable energies.
What is our mission and vision?
Our mission is to create architectures and spaces people can feel in harmony with. Our long experience with our own territory, a land of high temperatures and strong winds, has made us aware of the need for careful solutions which ought to take into consideration both the environment and the use of renewable energies. Ours is a way of planning which aims at obtaining high performances with a special attention to sustainable development and energy efficiency, thus minimizing the environmental impact. This is translated into a careful analysis of all details as well as into a constant search for technical and technological solutions, where the main aim is that of achieving an energy efficient type of architecture keeping a high level in both aesthetics and functionality at the same time.

Chi siamo?
La Itinera Lab, laboratorio di architettura, è una società dinamica e in continua crescita, impegnata in progetti architettonici, urbani, e sociali, ricercando sempre una perfetta sintesi tra funzionalità estetica e rispetto ambientale La Itinera Lab è anche attenta nel promuovere il territorio, nel valorizzare il patrimonio culturale, attraverso laboratori di ricerca, redazione e pubblicazione di libri storico-culturali ed altre attività correlate a questo ambito di intervento.
Itinera Lab significa vivere il progetto di architettura in maniera creativa, stimolante ed innovativa. L'obiettivo è di realizzare progetti di alta qualità sia dal punto di vista architettonico che tecnologico. Ogni progetto, sia grande che piccolo, viene gestito in tutte le sue parti, senza trascurare nessun dettaglio, fino all'esecuzione e collaudo dei lavori. Questo permette di ridurre al minimo gli imprevisti e di minimizzare i costi a vantaggio del cliente.
Nel corso di un'esperienza pluriennale, la compagnia ha sviluppato una forte competenza ed esperienza in diversi settori, dalla progettazione sia su grande scala che su piccola scala (porti turistici, terminal aeroportuali, resort, residenze e uffici); alla pianificazione e gestione urbana fino al restauro architettonico ed artistico ed agli allestimenti museali. Non ultimo ha approfondito progetti di promozione del territorio attraverso progettazione di pannelli illustrativi, redazione e pubblicazione di libri ed altre attività correlate a questo ambito di intervento.
Quali sono i nostri principi?
Nel nostro laboratorio, progettare significa eseguire un lavoro di gruppo attraverso un continuo dialogo e confronto, ottimizzando così i processi lavorativi. Tutto questo è possibile perché il rapporto dello staff si basa su eccezionali livelli di fiducia e professionalità. Il confronto continua in stretta sinergia con la committenza in modo da trovare soluzioni efficaci e personalizzate in tempi rapidi.
I diversi ambiti di intervento sono gestiti e coordinati in maniera efficiente da un team specializzato e motivato, composto da professionisti competenti nel loro settore che seguono tutte le fasi del progetto, in modo che vengano sempre rispettati i tempi con la committenza. L'alta qualità del risultato finale è reso possibile dalla sinergia dei membri del team, persone creative, responsabili, con specifiche competenze e soprattutto coinvolte emotivamente nel loro lavoro.
Grande attenzione viene data alla ricerca tecnologica e uso di energie rinnovabili.
Qual è la nostra mission?
La nostra missione è quella di creare architetture e spazi dove le persone si sentano in armonia con essi. La lunga esperienza nel nostro territorio, caratterizzata da temperature elevate e da forti venti, ci ha sensibilizzato nella continua ricerca di soluzioni attente al territorio e allo sfruttamento delle energie rinnovabili. Una progettazione, quindi, rivolta al raggiungimento di alte prestazioni tenendo conto dello sviluppo sostenibile, dell'efficienza energetica, minimizzando al massimo l'impatto ambientale. Questo si traduce in un attento studio di tutti i particolari e nella continua ricerca e scelta di soluzioni tecniche e tecnologiche al fine di realizzare un'architettura efficiente dal punto di vista energetico, pur mantenendo un elevato livello estetico e funzionale.