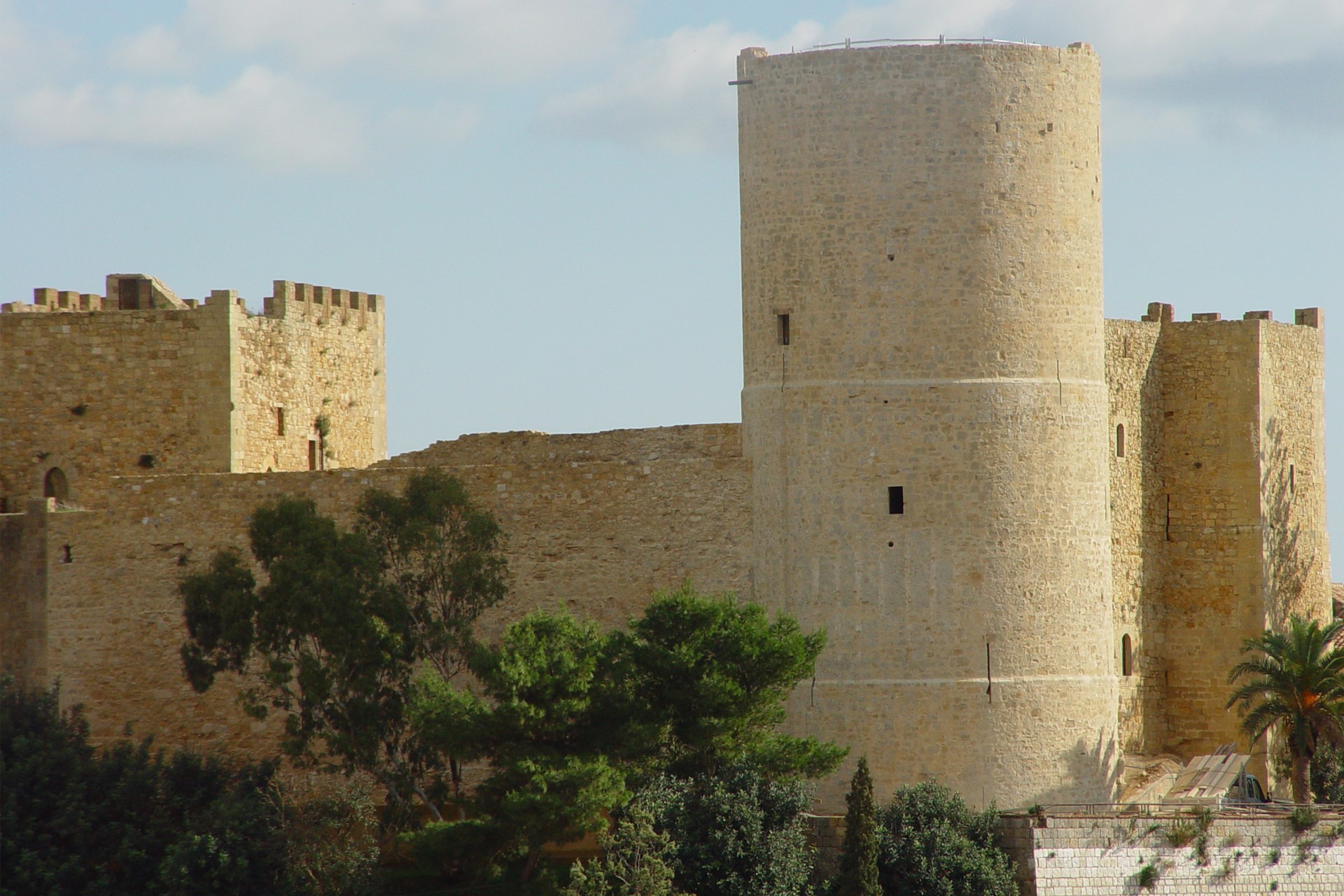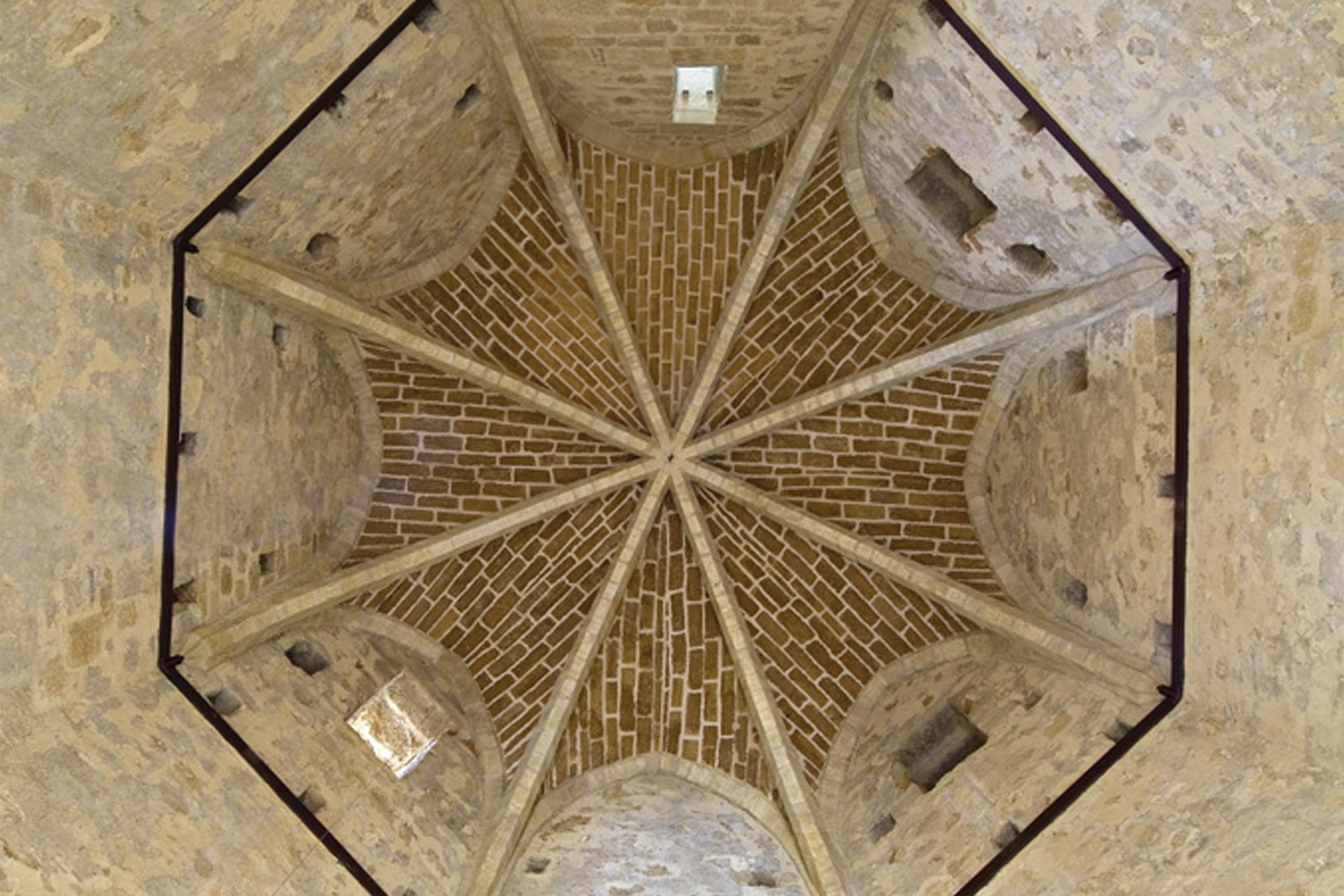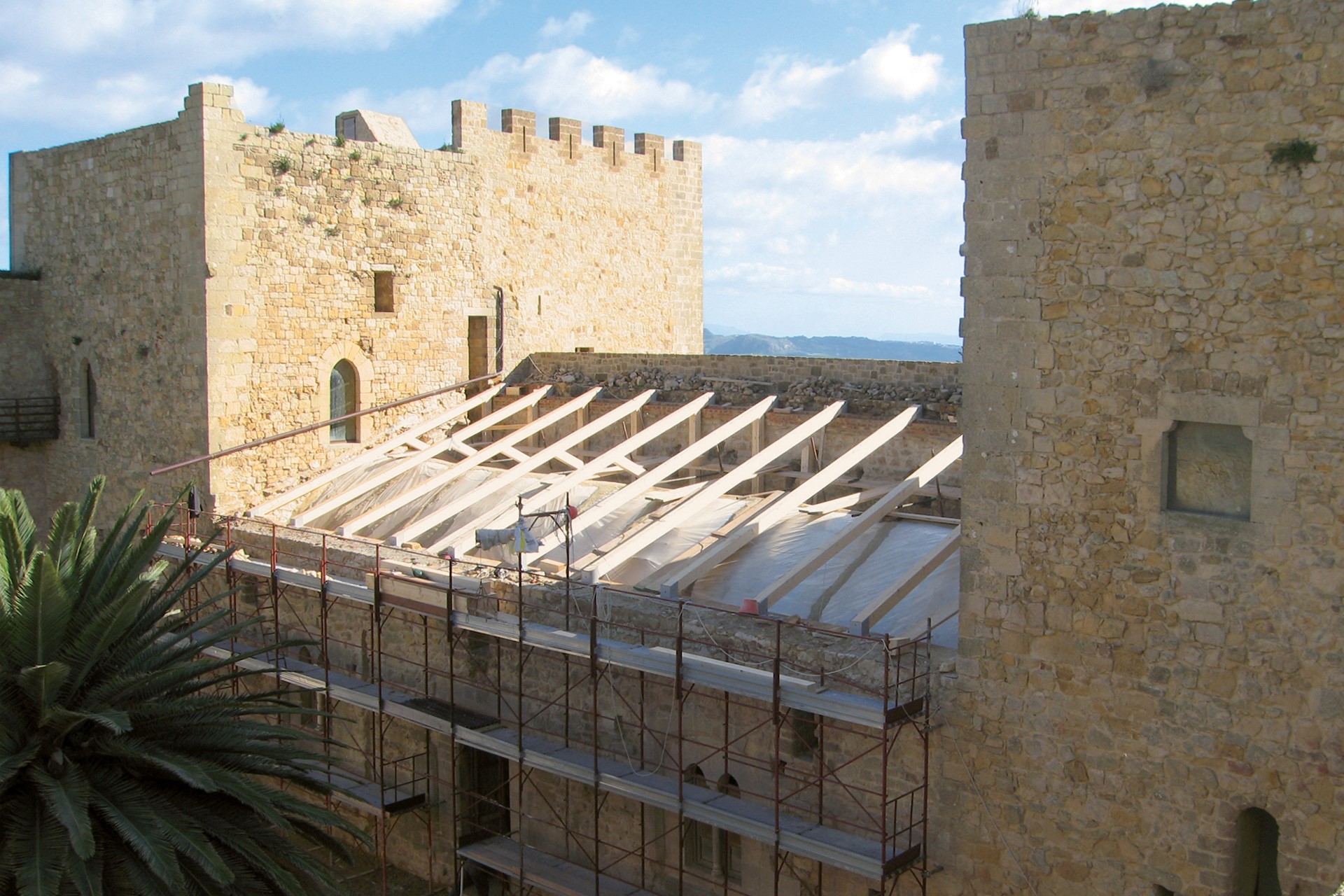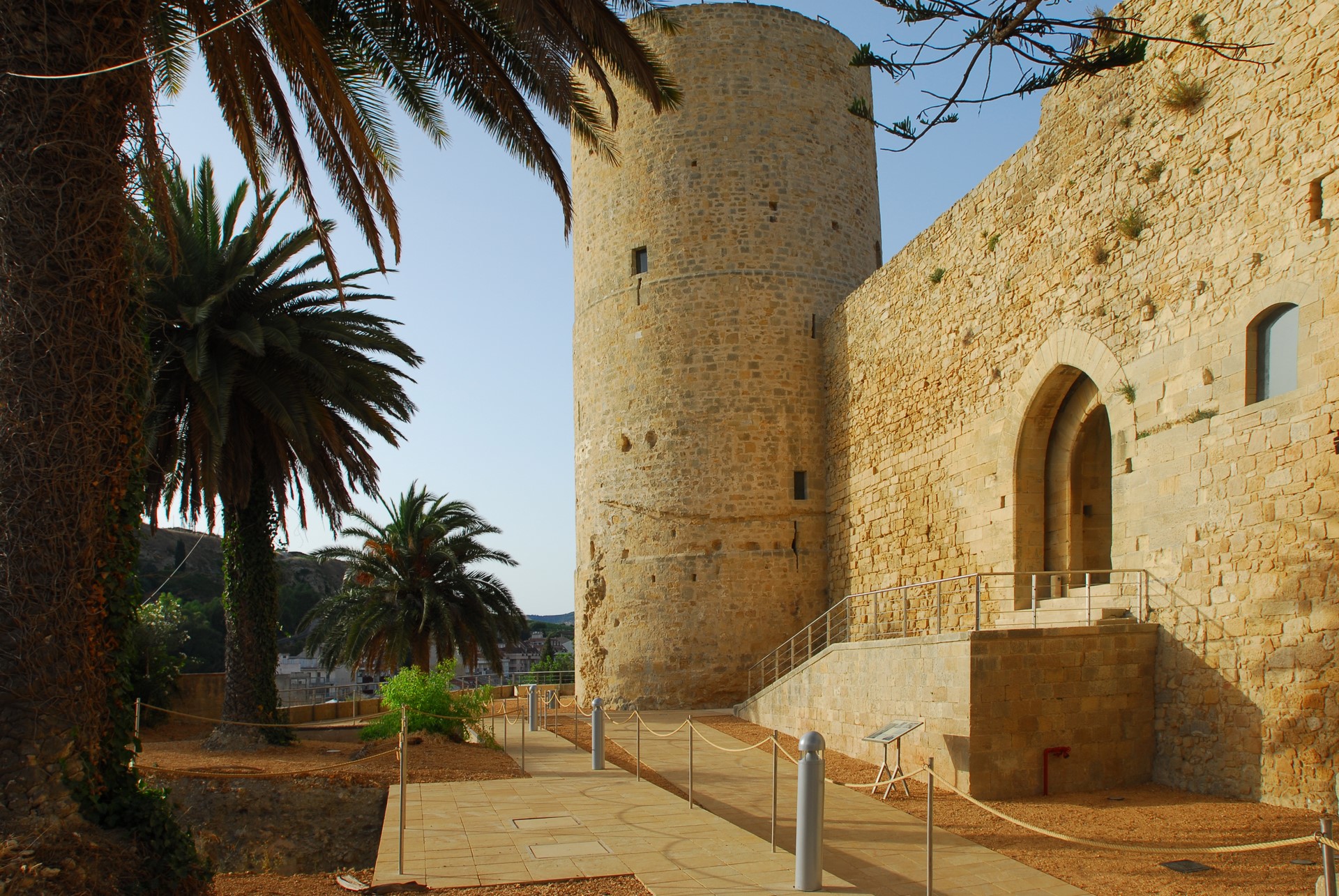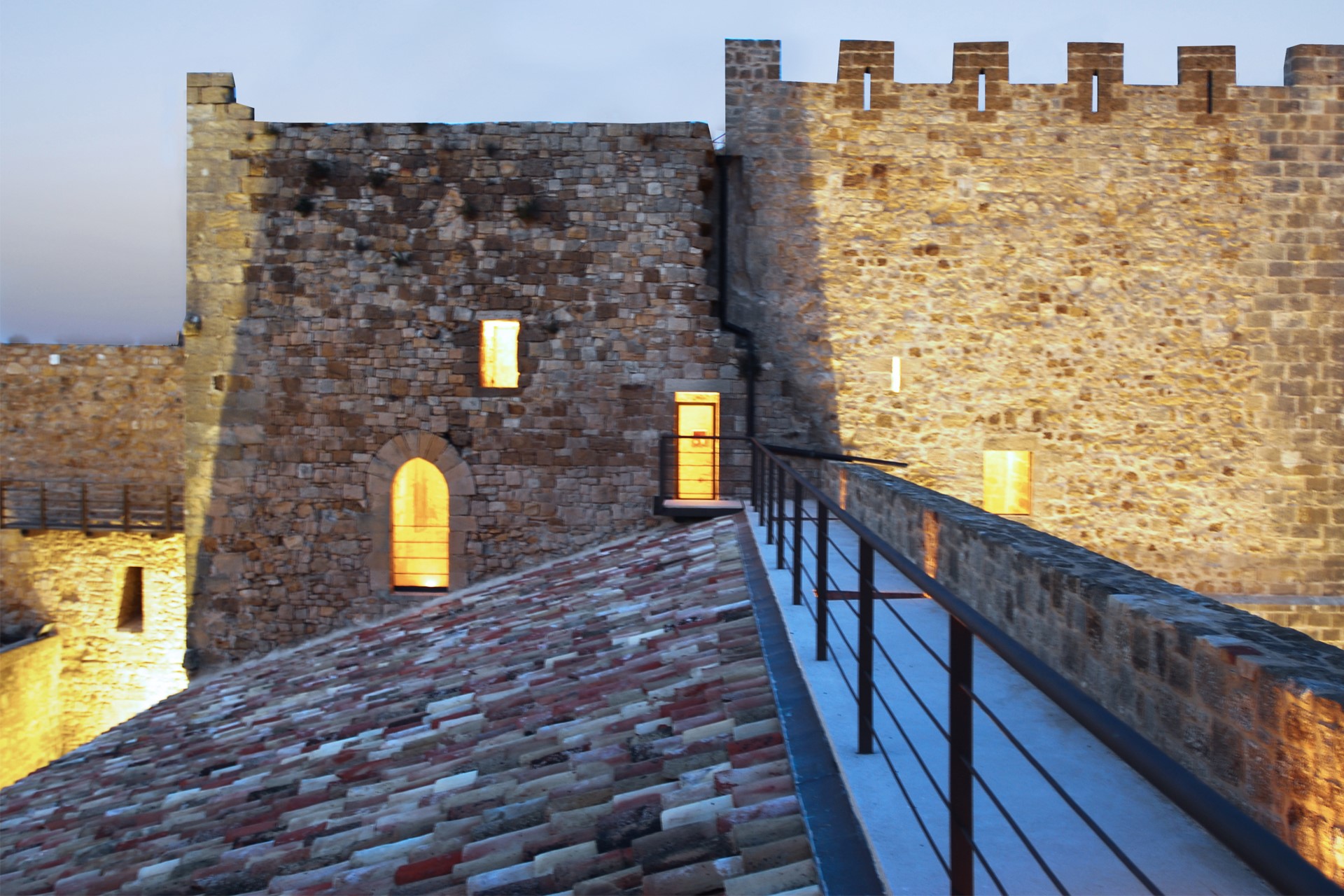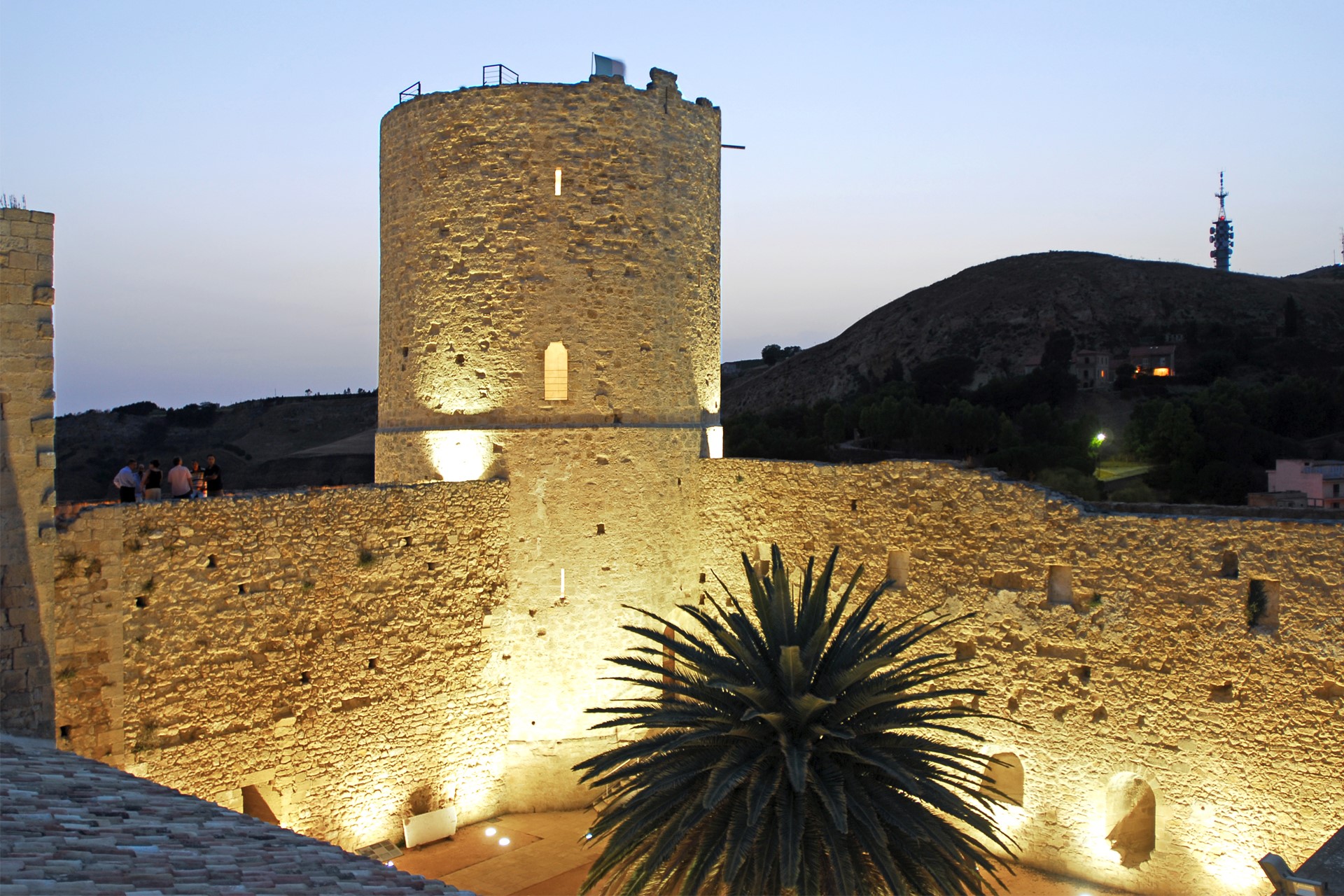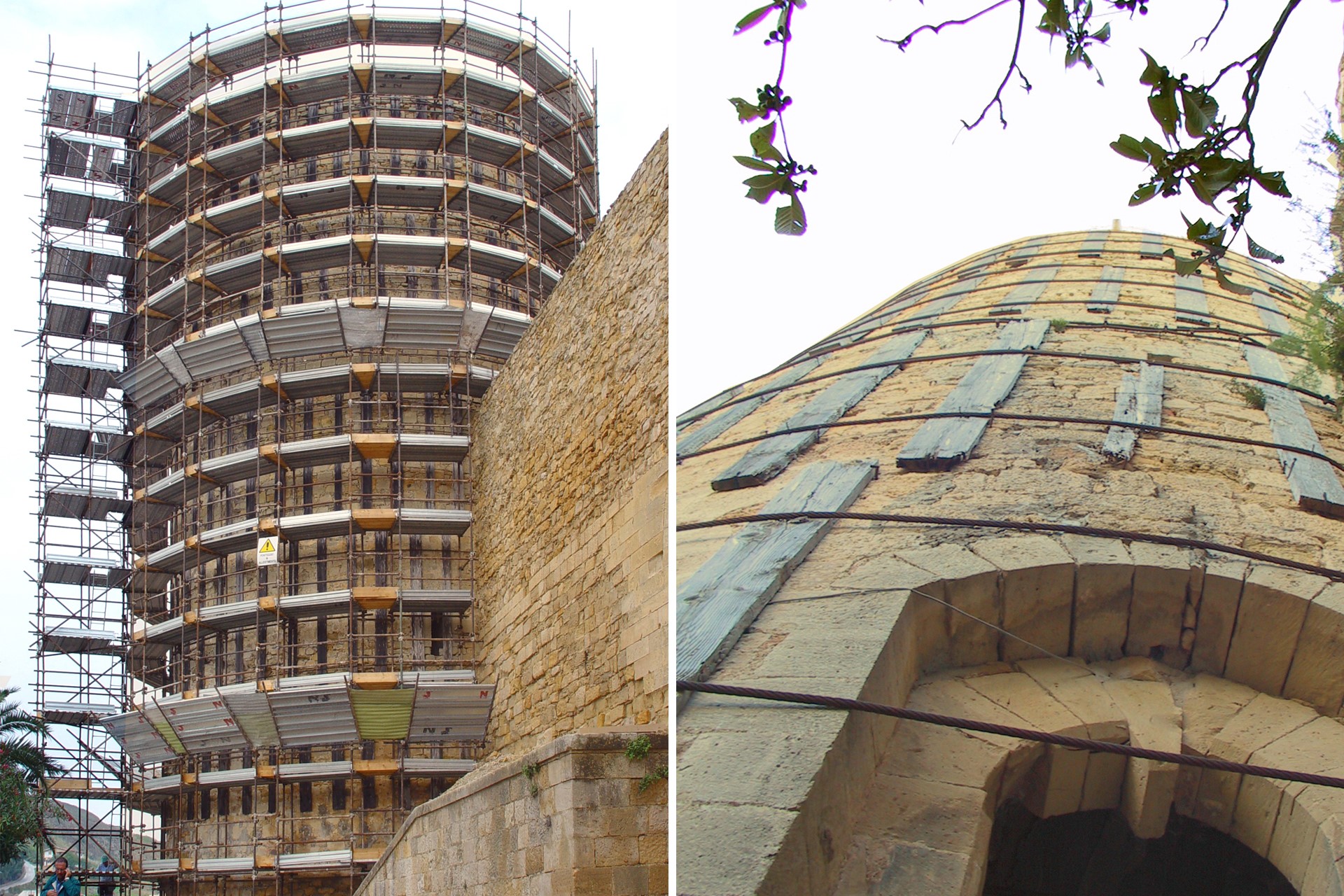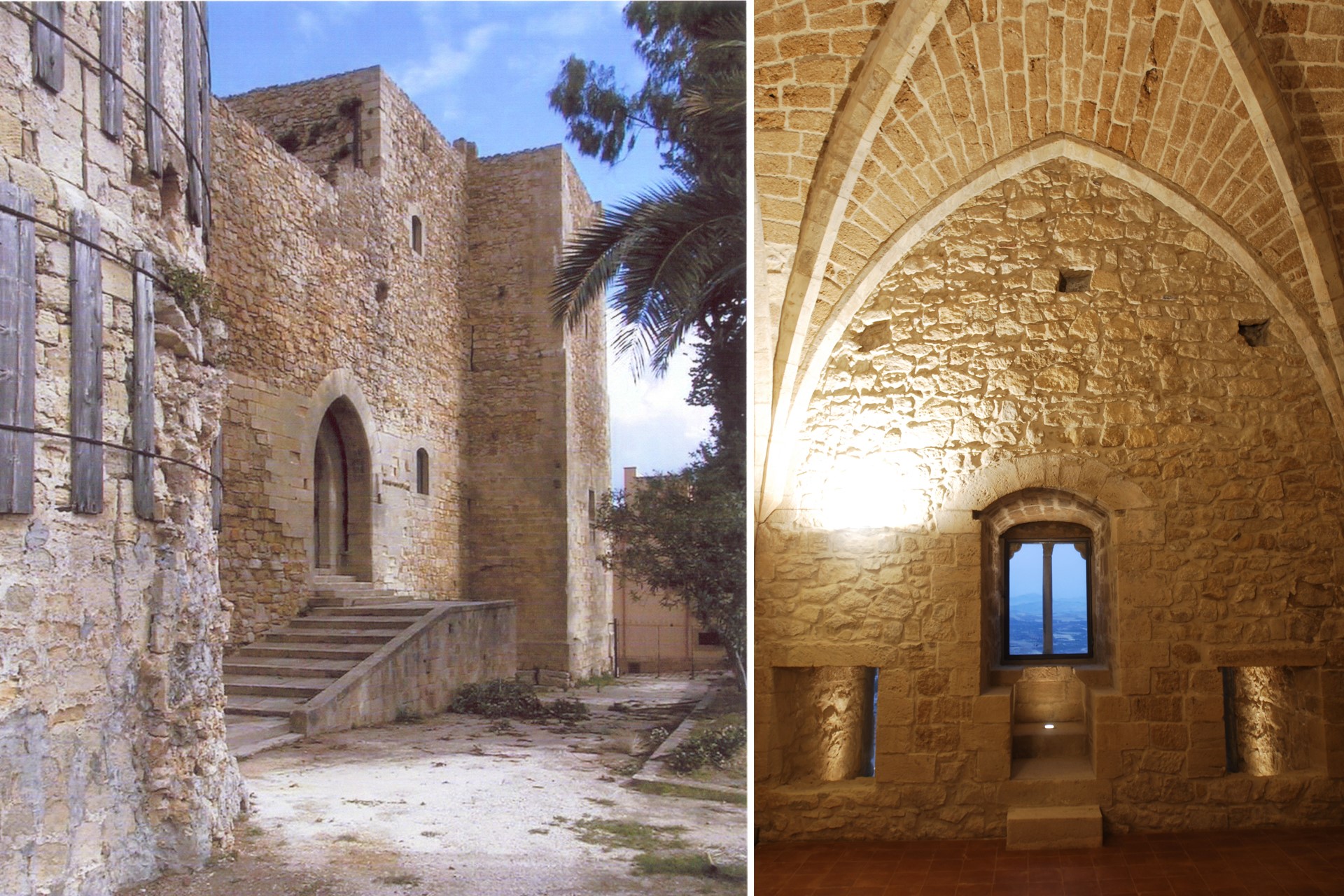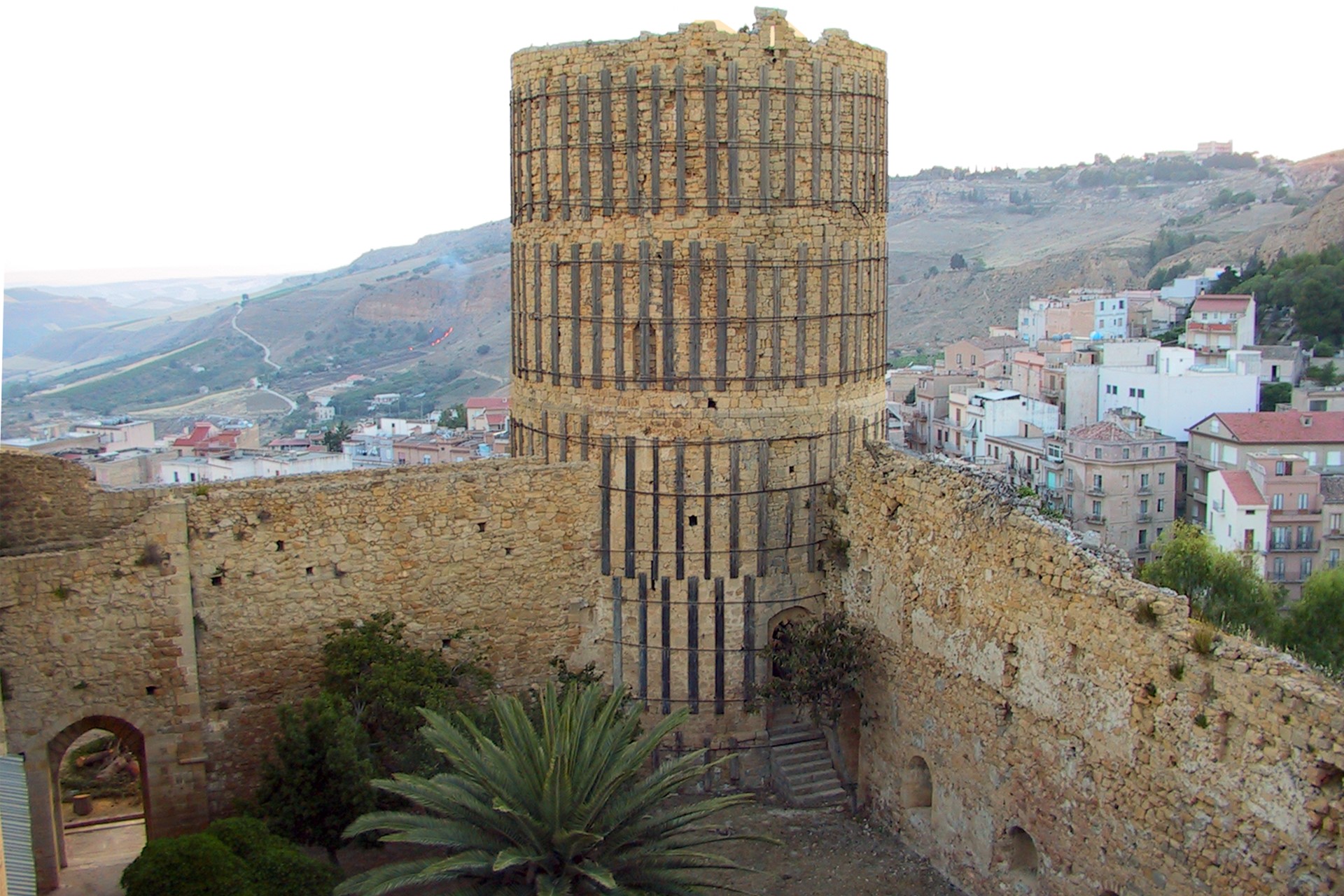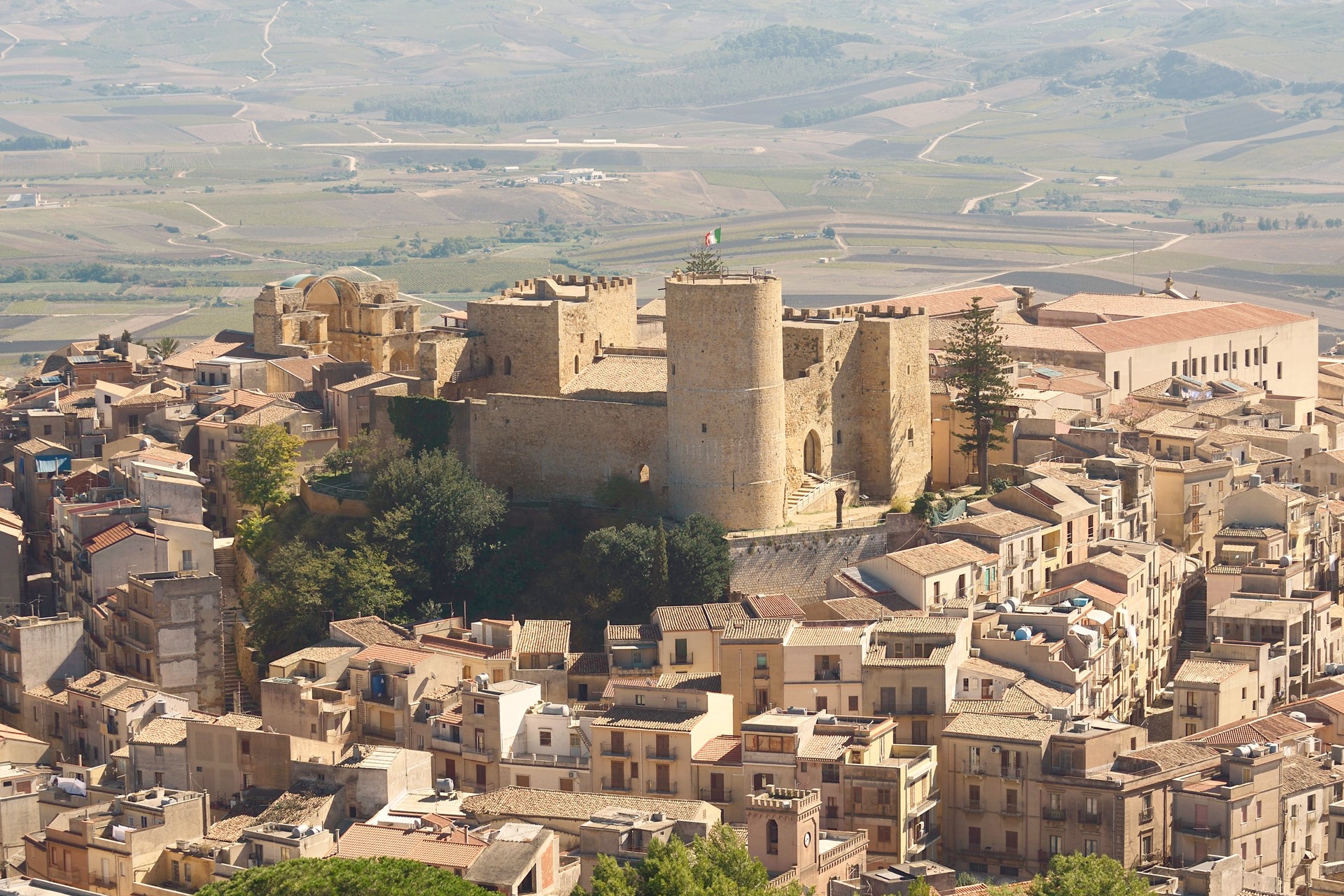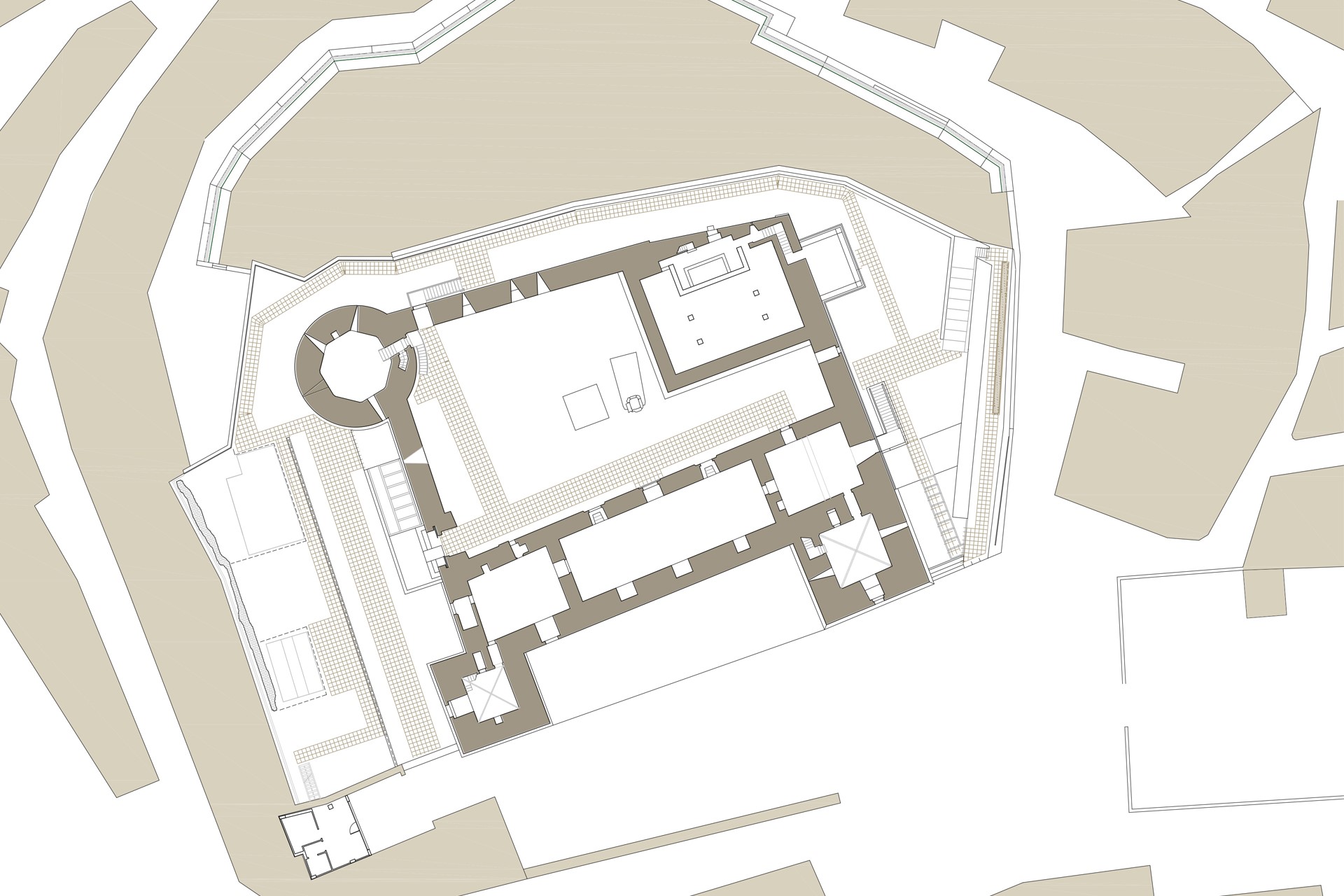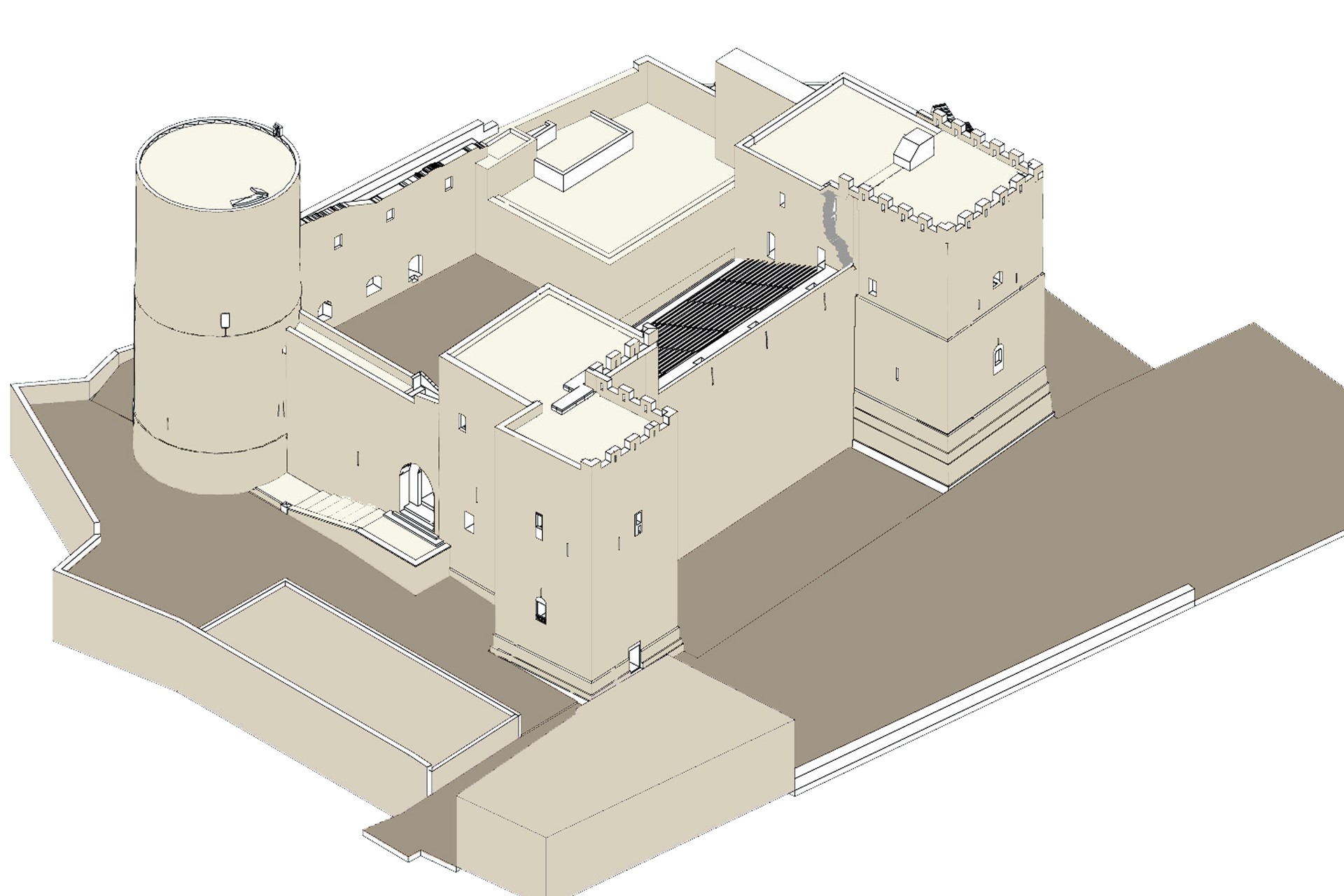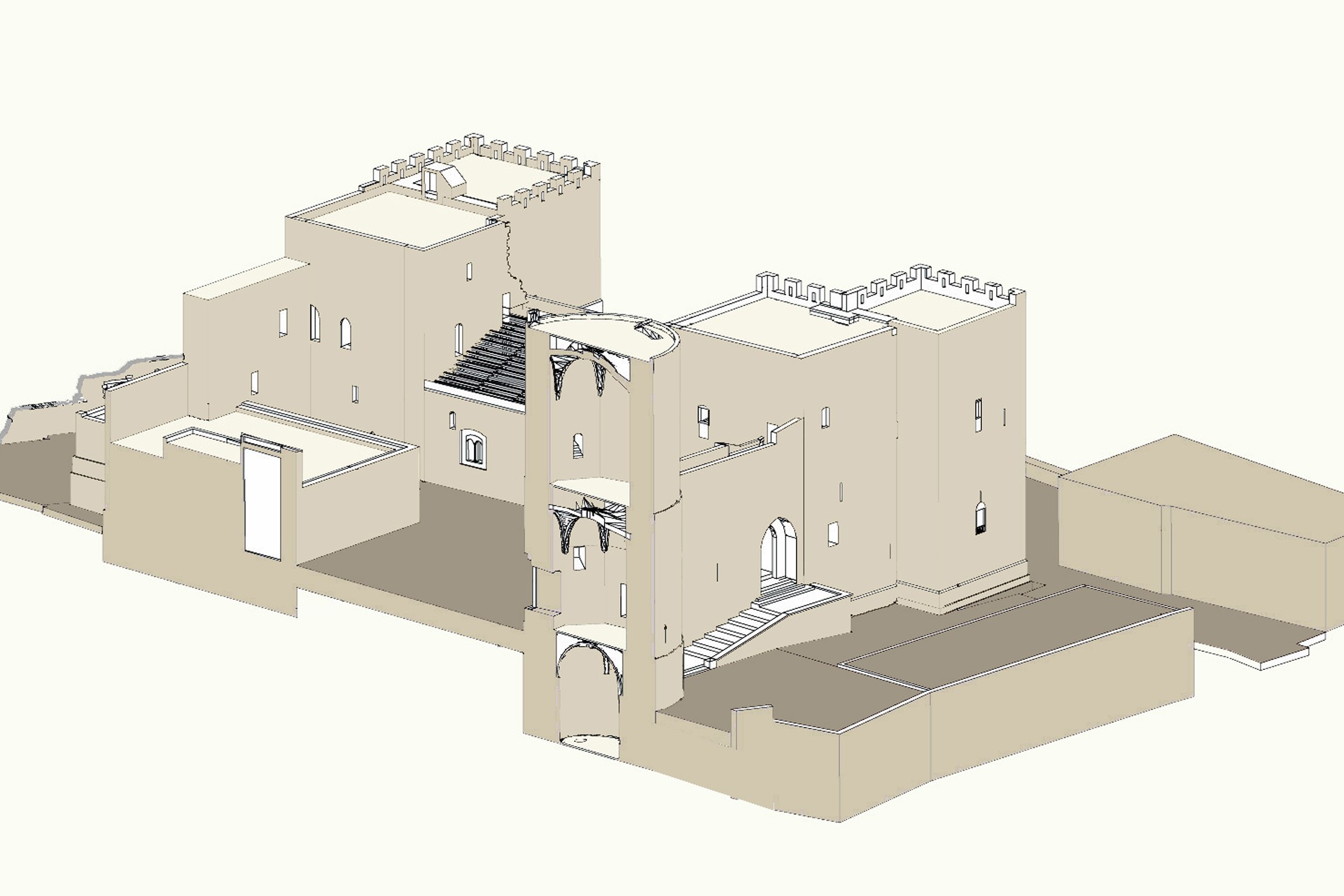 Castello di Salemi
Salemi
The restoration work was carried out in the light of criteria based on the assumption that the castle should recover its role of physical and cultural emergence in the urban context of Salemi and the surrounding landscape, while being the object and subject of the historical culture of the area.
The project included:
Interventions necessary for the consolidation, recovery and restoration of the great hall of the ground floor, connecting the two square towers.
Structural consolidation, recovery, and restoration of the cylindrical tower.
Implementation of the service area (ticket office and exposition area) and technological systems used by the castle, in the external area.
Design and implementation of the electrical, lighting, and fire alarm systems, and installation of the audio system, both inside and outside the castle.
Construction in the area outside the castle of water and sewage plants, the latter relating to the collection and conveyance to the public sewer of rainwater and wastewater from toilet facilities.
Completion of the organisation of the area outside the castle, with the definition of the quotas of paved areas and construction of the paving for the squares and walkways in general.
The implementation of all interior finishing work of the castle. The finishing work focused essentially on the construction of all the flooring, the supply and placement of external doors and windows, and the supply and placement of interior doors.
Il progetto consiste nella riqualificazione delle originarie caratteristiche architettoniche e artistiche del manufatto, nel ripristino della continuità strutturale degli elementi degradati e dissestati dagli eventi sismici, ristabilendo quelle caratteristiche di resistenza delle strutture portanti compromessi nei secoli.
Il preliminare studio geotecnico ha posto l'attenzione sulla posizione di bordo delle fondazioni rispetto all'originario ciglio del pendio attualmente ricolmato con terreno di riporto. L'intervento ha previsto, in seguito alle indagini eseguite, di ricondurre ai valori di norma il coefficiente di sicurezza del pendio anche in condizioni sismiche.
Il progetto di restauro del castello ha riguardato:
Effettuazione di sondaggi, analisi, e studi indispensabili per approfondire la conoscenza del manufatto architettonico e della sua storia;
Interventi sul sistema strutturale per ristabilirne gli equilibri e impedirne l'ulteriore "ruderizzazione";
Ridefinizione di tutti gli spazi interni nei loro rapporti dimensionali e riorganizzazione in funzione del loro riuso;
Conduzione di un'opera puntuale di rilettura e restituzione degli elementi architettonici;
Ricostruzione del rapporto tra il Castello e il suo intorno;
Eliminazione di ogni costruzione aggiunta, incompatibile con la natura e l'uso dell'edificio storico.
Restituzione dell'unità del recinto murario racchiudente il cortile come "spazio di azione" interno;
Facilitazione di lettura del disegno del Castello, denunciando gli elementi incerti e i "non finiti" e ristabilendo i rapporti funzionali tra le parti;
Dotazione del Castello di tutti quegli elementi funzionali e tecnici (servizi, impianti, finiture, etc..) indispensabili al riuso per mostre ed eventi.
CLIENT
Comune di Salemi
LOCATION
Salemi (TP)
PROJECT TEAM
Arch. Giovanni Nuzzo
PHASE
Completed
SIZE
10.000 smq